Roost set to roost at the Alamo Drafthouse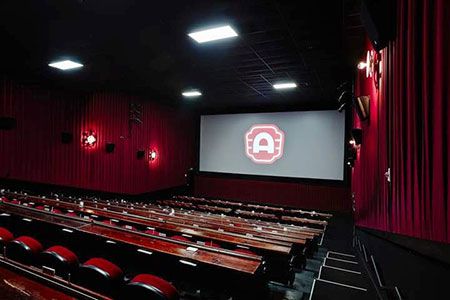 Drawing at least partial inspiration from recent 29-hour Avengers movie mega-marathons, we're excited to announce that we'll be hosting Roost Austin at the Alamo Drafthouse, specifically the Alamo Drafthouse on South Lamar! The Drafthouse has long been one of Austin's favorite places to catch dinner and a movie (at the same time), and has a home in our hearts as the 2011 and 2012 venue for TXJS.
With comfy seats, ample laptop real estate, and plenty of electricity to go around, the newly-renovated Drafthouse will be a great environment for the two days we'll spend together. We'll be serving breakfast, lunch, as well as beverages and snacks on site right at the theatre, so you'll be ready to sit back, plug in, and focus on learning.
The Alamo Drafthouse on South Lamar Blvd is a short drive or taxi from the Paramount Theatre in the heart of downtown. Like many of you, we're going to be at both Roost and TXJS, and we tried to keep things convenient location-wise (and stay on theme) by making July 22nd, 23rd, and 24th into a triple feature.
We're looking forward to setting up shop at the Drafthouse and hope you'll join us there – especially now that we know where "there" is!